Corporate travel has long been the mainstay of Exton, Pa.-based World Travel. But the agency's newly launched division, World Group Vacations, seeks to capitalize on current trends toward leisure by offering several escorted tours each year.
"Groups are picking up, because people are ready to go with their friends and their family, and they're ready to do something," said James Keller, World Travel's vice president of business development, meetings and events. Seeing that, he said, the agency decided to put together such trips and market them to existing clients as well as new ones.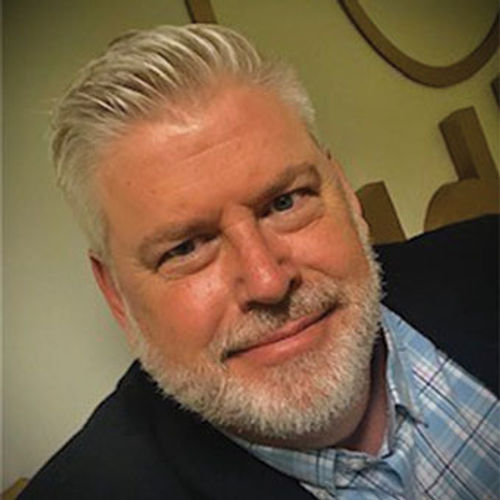 James Keller Photo Credit: Courtesy of World Travel
Keller joined World Travel, No. 17 on Travel Weekly's 2021 Power List, during the pandemic. The agency's previous business mix included only 5% leisure travel, but seeing high demand for group travel, he seized on the opportunity to expand more into vacations.
The agency crafted two groups that depart this year, with a third possibly in the works. Already on the books is a gourmet cooking tour through Tuscany and a trip to climb Mount Kilimanjaro followed by a Serengeti safari.
The decision to offer only two trips in World Group Vacations' inaugural year was intentional. Keller wanted to find unique opportunities to make customers bite.
For instance, the Kilimanjaro/safari trip is being led by motivational speaker and adventurer Sean Swarner. A survivor of two unrelated forms of cancer who spent a year in a medically induced coma, Swarner went on to not only beat cancer, but, with one lung, crest the highest peaks on each of the seven continents, starting with Mount Everest.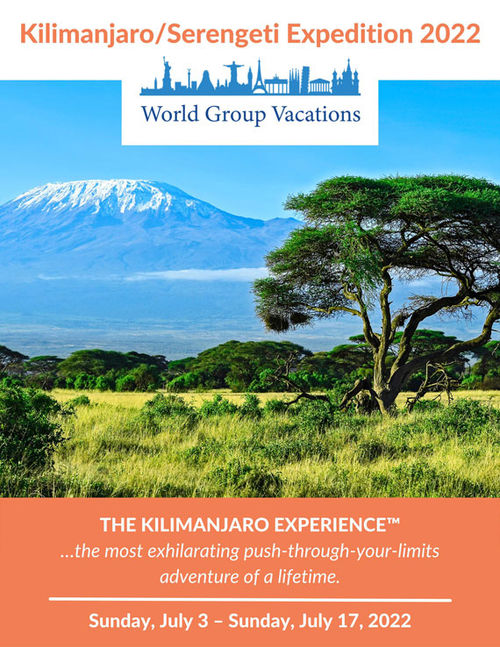 One of World Group Vacations' itineraries will see guests climbing Mount Kilimanjaro before enjoying a safari. Photo Credit: Courtesy of World Travel
Swarner had spoken before World Travel clients in the past when Keller asked if he would lead the Kilimanjaro trip. Swarner agreed and will take 10 to 15 people on the journey this July as well as coach them in advance to be physically and mentally prepared for the challenge.
"This trip," Keller said, "is really for that person who says, 'I want to conquer something. I want to do something that's always been on my bucket list. I want to do it for me.'"
World Travel will market the trip through a series of webinars and email and social media campaigns as well as via invites to the CEOs of the companies the agency works with. Swarner will also share it with his audience. It's a short selling window, but Keller is confident the unique nature of the trip will fill seats.
Later this year, a local tour guide will take a small group through Tuscany to cook, eat and see the sites. That trip will be led by World Travel CEO Liz Mandarino and her husband.
"My hope is this is the start of future CEO trips and that she decides to take people to places she loves and share that with them and get to know them," Keller said.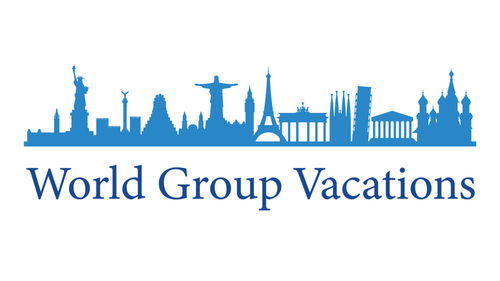 The logo of World Group Vacations, World Travel's new group travel division. Photo Credit: Courtesy of World Travel
Slow recovery for corporate sector
For World Travel, the new division marks the beginning of a larger foray into leisure travel as a whole, Keller said. In the coming months, he will begin to plan 2023 group departures.
Keller said he believes other, previously corporate-focused players will likely jump on the leisure bandwagon, as well. Business travel has been slower to recover than leisure travel. And while the Global Business Travel Association said in February that optimism for a comeback was strong as more business travel was being permitted and employees were willing to travel, suppliers still reported that business travel bookings are only at 42% of pre-pandemic levels.
Beyond that, Keller also believes that the draw to leisure travel is different, and strong.
"Leisure is pulling at your heart," he said. "I want to go somewhere, I want to get away, I deserve a break, I deserve a vacation. I feel like the floodgates have opened because people were like, 'I haven't been out of the house in two years. Let's get something on the books.'"