Radical Innovation, an initiative that challenges creative thinkers and design visionaries at the professional and student level to pioneer compelling innovations in travel, hospitality and architecture, has announced the winning concepts for its 16th annual competition.
Taking home the US$10,000 grand prize is Aera by OBM International, a revolutionary vertical resort that reimagines the horizontal guest journey found in traditional resorts to create a new model for urban tourism. Leveraging vertical architecture minimises the footprint in areas where land is precious in value and availability, reducing the environmental impact on the surrounding land and decreasing flights by encouraging domestic travel. Aera's design includes seven districts, dining, art, fashion, drama, garden, wellness and family, and the sky deck includes a pool with a bird's eye view of the city to intrigue travellers and locals. Serving as an escape within the city, the walking trails lined with greenery allow for a true sense of escape from the stresses and challenges of the metropolis.
The Eco Floating Hotel by Hari Atak Architectural Design Studio was named runner up, receiving a US$5,000 prize. Featured on the cover of Starboard, the 125-key mobile concept is designed to the core principles of conserving energy and reducing waste, drawing inspiration and power from the sea by which it is surrounded.
The Hospitality Concept & Design jury comprised industry experts Claude Amar, Managing Director, The Hardy Group International; Ellen Brown, EVP, Fulcrum Hospitality; Mark Friesen, Principal, Beyer Brown & Assoc.; John Hardy, President/CEO, The Hardy Group; Michael Medzigian, Chairman & Managing Partner, Watermark Lodging Trust; Jena Thornton, Managing Director, Magnetic ERV; Simon Turner, Managing Director, Alpha Lodging Partners; and James Woods, WeWork Capital Advisors.
In addition to the three professional finalists, the jury awarded a student winner for their Concept & Design. The student winner will be awarded a $1,500 prize, and the opportunity for an Assistantship to The University of Nevada, Las Vegas (UNLV) Masters Architectural Program, or a Teaching Assistantship to the University of Illinois School of Architecture or a partial or full scholarship for a graduate degree from the NYUSPS Jonathan M. Tisch Centre of Hospitality.
Kseniya Krepkogorskaya and Danil Nazarov from TIArch Kazan State University of Architecture & Engineering were selected for their Shopping and Camping concept, which proposes repurposing unused supermarket roofs as glamping sites with accommodation, green areas, a cinema and an open-air swimming pool.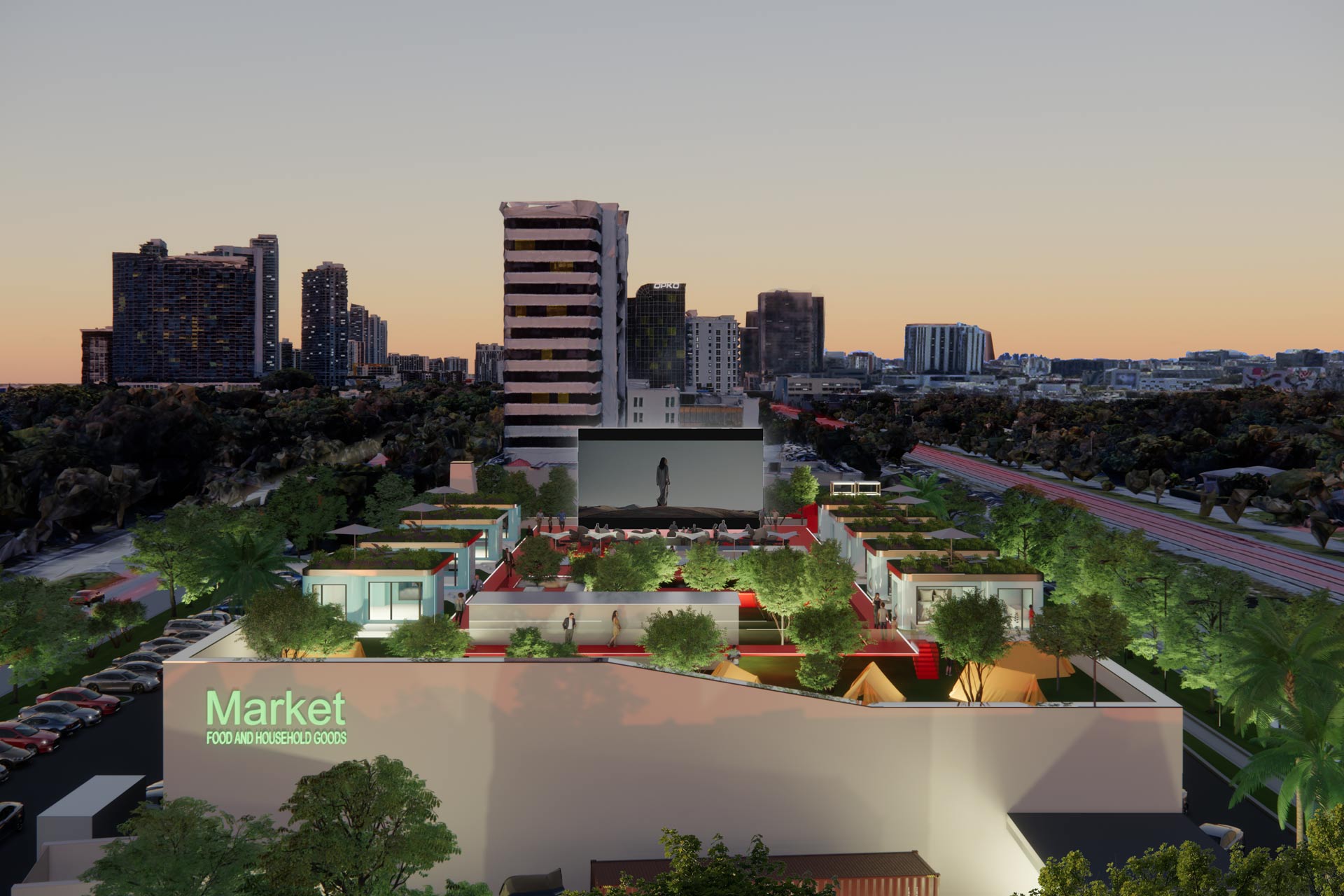 The awards ceremony also included hospitality product design categories for professionals and students, as well as the Special Jury Award:
2022 Hospitality Product Professional Winner – Follow Me
Follow Me | Ocean Builders | Grant Romundt, Omer Larranaga & Sergio Ramirez | Panama
Follow Me is a technology designed to make the tedious tasks that we face in our lives a little easier by using an NFC smart ring or another NFC-enabled device to automatically configure any compatible smart home devices in the home or room to personal settings as soon as you walk in. It could be used to create a wake-up routine that will open the shades, simulate a sunrise with the lights, start the coffee maker, adjust the temperature and turn on the music automatically at the desired time. Or it can go in reverse when going to sleep. The NFC smart ring also allows users to wave it over hidden sensors that will act like a switch or button. The technology could be used in hotels and resorts so that a guest's preferred settings will be automatically applied, no matter where they are in the world so that their sleep routine is not disrupted when traveling.
2022 Hospitality Product Student Winner – BSR+
BSR+ | Ming Chi University of Technology | Yu-Chieh Chien | Taiwan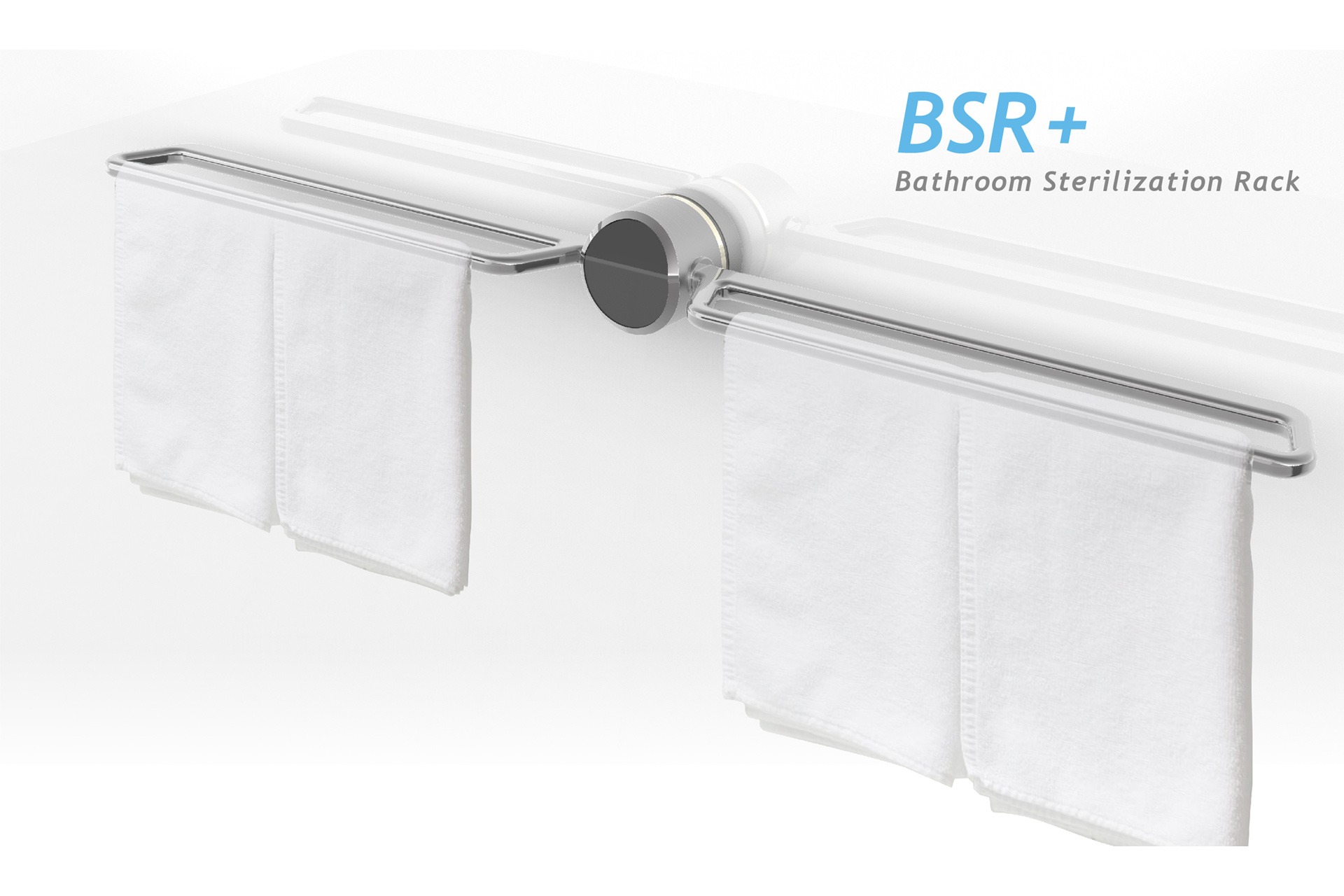 BSR+ is a towel rack with the functions of air purification and UV disinfection. BSR+ can not only dry towels, but also disinfect them, so as to prevent germs caused by damp towels and cause the infection of viruses and bacteria. BSR+ uses a micro-turbine to introduce and purify air, which can increase air flow and dry towels quickly, whilst the ultraviolet (UV) lamp can disinfect the towel and slow down the growth of mould. Through the operation of power regulation, the bathroom space can maintain air circulation to achieve the drying  and disinfection of the whole room.
2022 Special Jury Award – Urban Air Mobility
Urban Air Mobility | AERO Ai | Osarodion "Victory" Igbinobaro | USA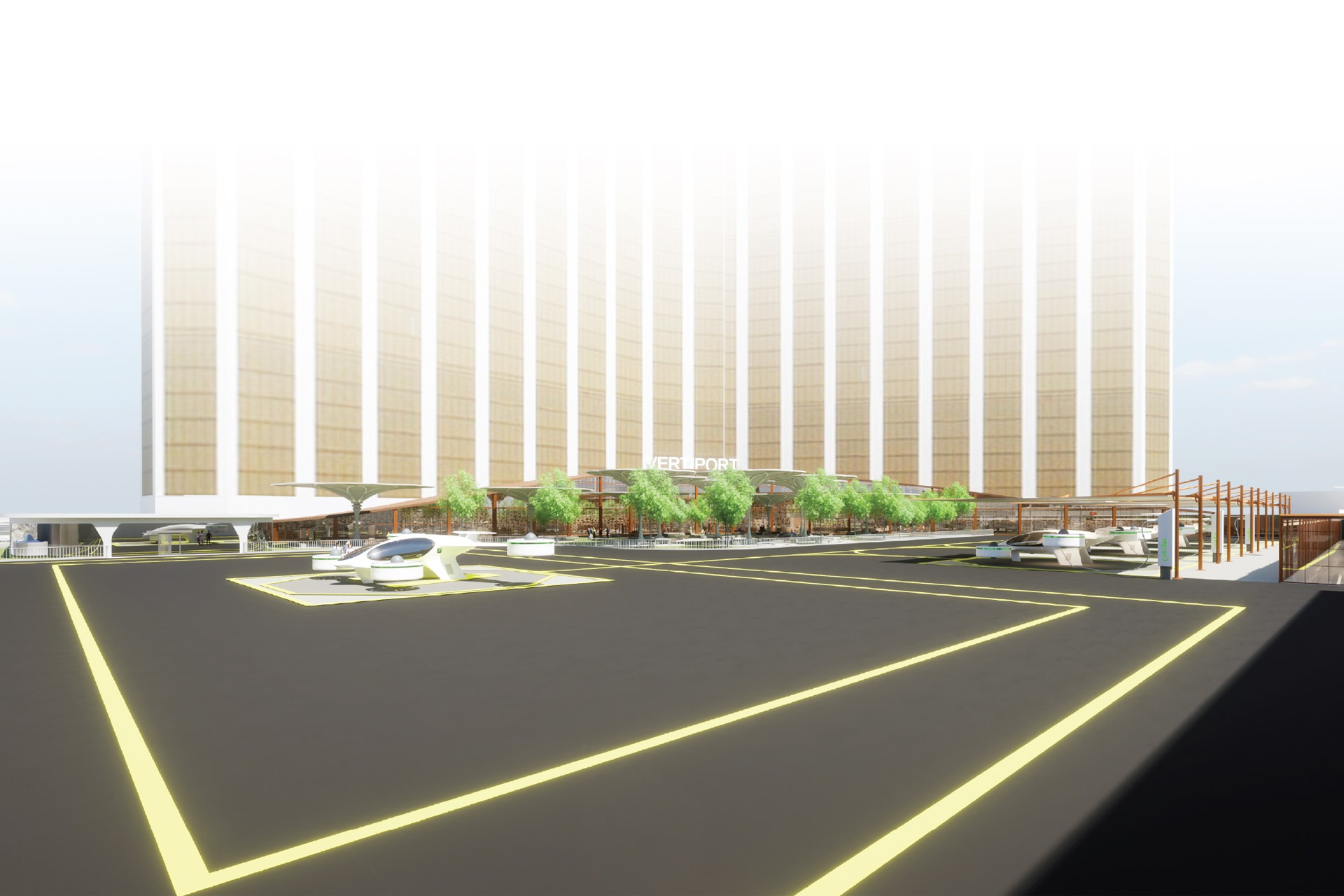 As room service is slowly replaced by Uber Eats, and traditional car traffic slows those orders, the Urban Air Mobility project envisions drone delivery of everything from food to medicine, to luxury items satisfying guests' needs. Fast forward a few more years, and drones for transportation can be a part of the programming of integrated resorts. Each of these constitutes a different design change for resort architecture. Just as these mega-structures have evolved with our relationship to the car: valet, parking garage, ride-share lanes, drones as part of business operations would influence new forms of receiving/loading docks, concierge services, security, passenger queuing, and more. This project analyses multiple sites for vertiport feasibility along Las Vegas Boulevard provides a starting point for the largest hospitality properties in the world to plan for a drone-driven tourist experience.
The post Radical Innovation reveals 2022 winners appeared first on Sleeper.